Nexus Music apparently released the song "Back To The Sender" without Neo's knowledge and the artiste didn't hesitate to air his displeasure on a public post made by Nexus (on their Facebook page) which they later deleted.
Before the post was taken down, the screenshot gang did the needful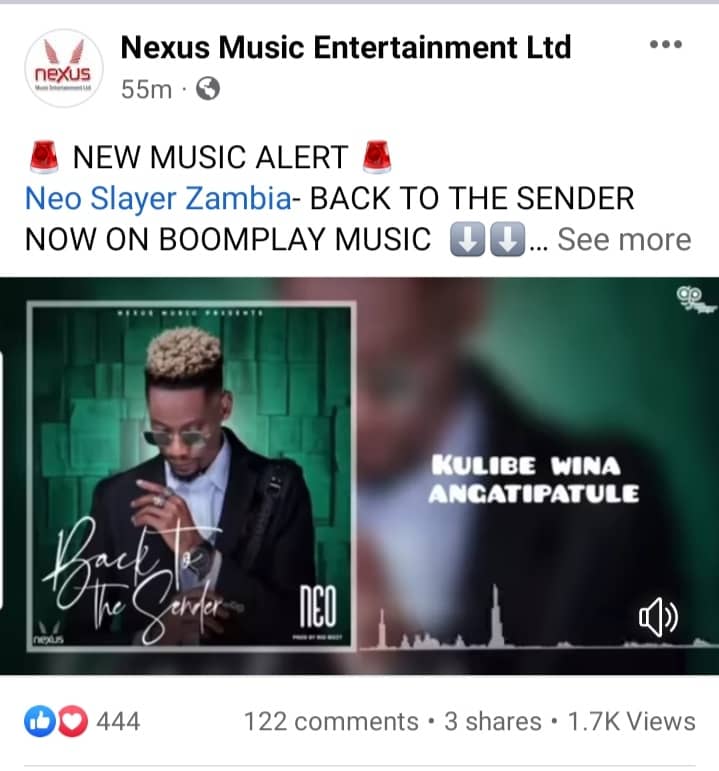 In a separate post, Neo Wrote: "No one, I mean No one is going to sperate me from my Zambian Fans and those outside Zambia, Back to the Sender.
DOWNLOAD NOW!!!