Kidist Craving is For Another Yo Maps Baby
Kidist Kifle who was celebrating her on Wednesday (21st July), and she may have wished for the speedy arrival of a new sibling for little Tendai when her husband Yo Maps asked what she wants, Mrs. Mulenga respond by saying she want another baby as she quoted a bible verse Genesis 1:28 to be one of her wishes today on her birthday.
The rapper is thoroughly smitten with her and Yo Maps's baby daughter, Tendai, who arrived in 2021 and has been out of the public eye, and she casually indicated to her Facebook followers that having another baby is definitely on her mind.
While plenty of her followers said that, "bring on the babies," Yo Maps expressed excitement upon seeing that the wife want the arrival of a new sibling for baby Tendai, the superstar asked the wife if she wants twins.
On 23rd of April 2022 wedding bells rang and Zambia finally got to witness the moment Yo Maps and kidist said "I Do", with high fashion, inspiring décor, fabulous revelries, and an astonishing guest list.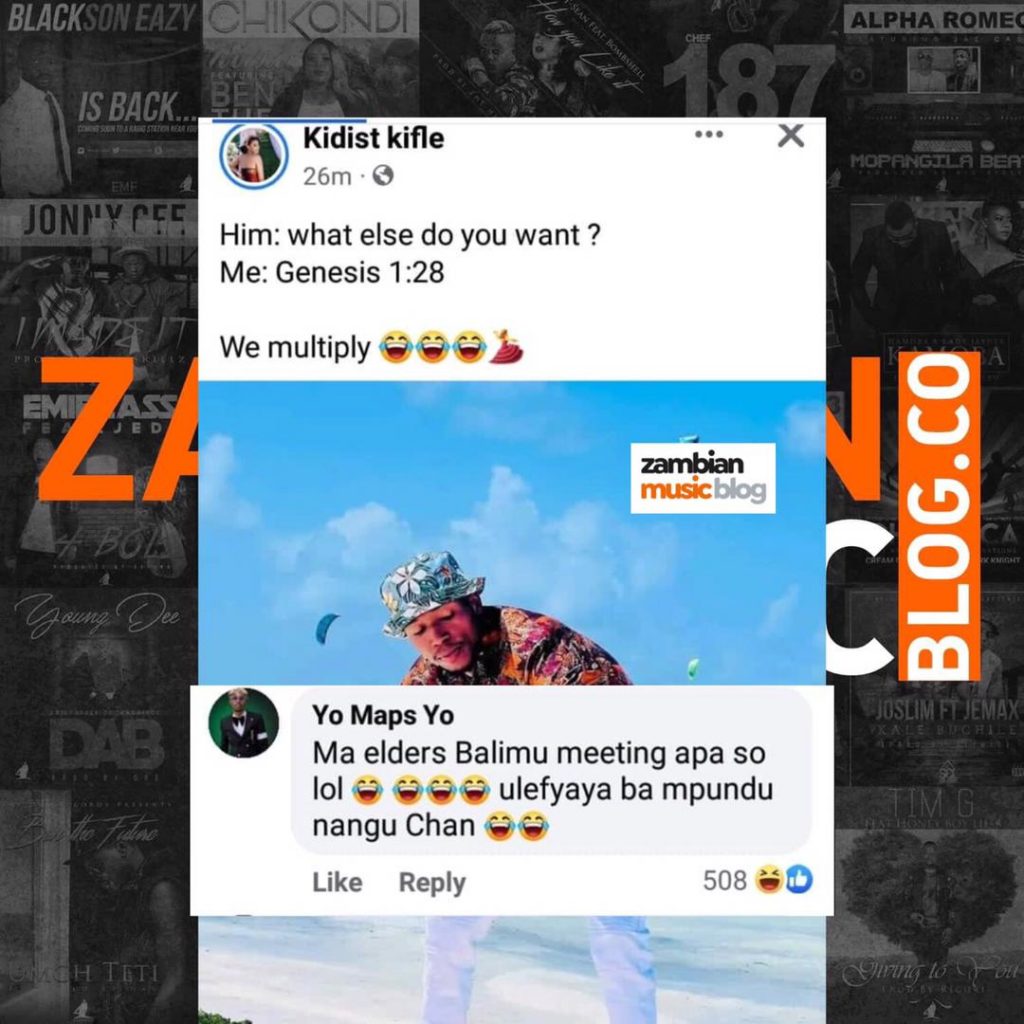 Article by Zambian music blog